More than 250 senior citizens came to Leo Baeck on August 31st for the Community Center's "Singing in the Neighborhood" program.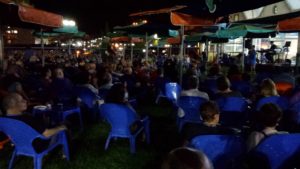 The Leo Baeck main campus lawn was filled with partying retirees for an evening of classic Israeli song and dance. The program took place on the main lawn near the Leo Baeck swimming pool overlooking the sea.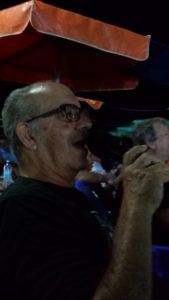 Although they didn't need it, the words to classic Israeli songs were projected on a large screen – musicians from the City of Haifa performed and an additional microphone circulated in the audience for those not afraid of a little karaoke. Dozens more got up and danced for hours.
Everyone snacked on watermelon and popcorn. In all, the program was a tremendous success!