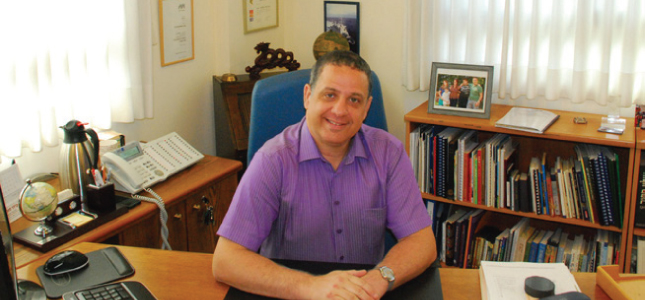 Dear Friends,
On behalf of the students, staff, and volunteers of the Leo Baeck Education Center, I would like to welcome you to our new English language website.
My journey at Leo Baeck began in the 7th grade.  As a student I was educated in the values of community leadership and the belief that one must actively strive to ensure that Israel continues to be a country characterized by tolerance, pluralism and Tikkun Olam. During my time as a student, I knew I would take it upon myself to follow in the footsteps of my educators and mentors and become an educational leader that would serve his community and country.
After my army service and studies, I returned to Leo Baeck first as a teacher, then as a parent, and now as the Managing Director.
I believe that by imbuing our students with a strong sense of justice and social awareness, we are raising a generation of young adults rooted in Jewish values who are ready and prepared to be responsible members of their communities, thereby strengthening Israeli society.
I invite you to connect with us and experience what is uniquely Leo Baeck by visiting our campus and enjoying authentic and interactive encounters with our diverse student body, staff and community members.
We are pleased to welcome you.
Dani Fessler
Managing Director
The Leo Baeck Education Center