The Allan Offman Sports Center opened in 1990 and is located on the main Leo Baeck Education Center campus. The Center is an affordable sports club and fitness center and is utilized by thousands of Haifa residents of all religions, cultures and backgrounds. The facilities are completely accessible to the physically challenged.
The Sports Center is open 7 days a week and facilities include: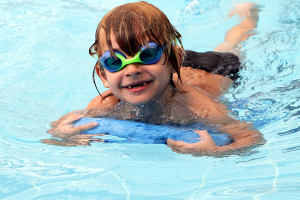 A large indoor swimming pool for swimming classes of all levels, swim teams, lap and free swim throughout the year
An indoor hydrotherapy pool for infant and new swimmer classes, adult and senior water aerobics and special needs therapies
A small outdoor covered children's pool that is open in the summer months
A sauna and a steam room
A gymnasium that hosts various sports activities including basketball, soccer and volleyball
A weight room that contains a wide range of cardiovascular machines, strength training equipment and free weights
A spinning studio offering group classes throughout the week
Numerous dance and multipurpose rooms that are utilized for children's and adult activities including ballet, belly dancing, yoga, Pilates, Feldenkrais, body sculpting and Zumba
Courts for tennis, roller skating, soccer, basketball and hockey
A martial arts studio with karate and judo classes for all ages
The Sports Center is staffed by a multilingual team of outstanding athletic instructors and trainers. Although most classes are taught in Hebrew and/or Arabic, English and Russian speakers are easily accommodated.