The mission of the Leo Baeck Education Center is to build a pluralistic society in the spirit of progressive Judaism, Zionism, democracy, and shared responsibility. Through excellent formal and informal education and a deep commitment to Tikkun Olam (repair of the world), mutual support and equal opportunity, we empower individuals of all ages and walks of life to fulfill their potential and become agents of social change.
We are an inclusive, pluralistic institution with schools, a community center and social outreach programs that serve all Israelis regardless of religion, culture or background.  We are dedicated to democracy, egalitarianism and human rights–everything we do is in the spirit of Progressive Judaism, the values of which inspire social change and Tikkun Olam.   We are committed to the pursuit of academic excellence, to strengthening ties with Jewish communities throughout the world, to teaching love of Israel in the spirit of the Jewish State's founding vision, and to striving for the practical implementation of that vision educationally and socially.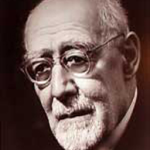 The philosophy of the Leo Baeck Education Center follows that of its namesake, Rabbi Dr.  Leo Baeck, the spiritual leader of German Jews during the Nazi regime who emerged from a concentration camp with his belief in mankind intact. Rabbi Baeck believed that we are all children of God and that all humanity is welded together by a common task: to know the spiritual reality of one's own life, of the life of our neighbors and of the life of humanity as a whole.
The Three Pillars of Leo Baeck
Lifelong Learning. The Leo Baeck Education Center provides liberal, progressive, and family-centered Jewish education in a pluralistic society focused on Tikkun Olam and learning through doing, from infancy through adulthood.
Community. Leo Baeck provides its members with the feeling of true belonging and responsibility and empowers individuals by offering broad opportunities for self-expression, social equality, and leadership.
Judaism. We see Judaism as an axis of culture, religion, community, moral values that are linked with our history and responsibility to our land and the Jewish community abroad. In essence, we see Judaism as a dialogue between the individual and God, people to each other, and human beings with the environment.
All Leo Baeck programs aim to promote academic excellence, leadership and social awareness. We welcome you to read about our programs, to contact our Department of Development and International Affairs with questions and to visit us the next time you are in Israel!