Leo Baeck's early childhood centers, under the direction of Yaphit Markovitz, provide 150 Jewish, Christian Arab, Muslim Arab, Druze and Baha'i children from 8 months to 6 years of age with a safe, supportive environment that stimulates their cognitive abilities and fosters their physical and emotional development.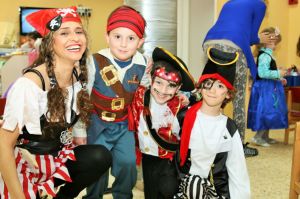 Leo Baeck's seven early childhood centers include:
A day care center for infants ages 8-19 months
A day care center for toddlers ages 20 months-2 ½ years
Two preschools for 3-4-year-olds
Three preschool/kindergarten classrooms for 4-6-year-olds
Through a wide range of hands-on learning activities, our early childhood centers focus on the child as an individual and provide the tools necessary for personal growth and independent thought. We teach children to listen respectfully, accept others, recognize the fundamental similarity between all peoples, and appreciate the value and beauty of human differences.
We believe that a quality early childhood education must not only focus on each and every child's abilities and skills, but must also include: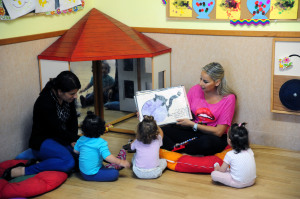 a holistic approach to learning
humanistic values
a climate of equality and pluralism
a focus on protection of the environment and helping those in need
parental involvement in the educational framework
community events for the whole family
The Leo Baeck preschools integrate all these things with progressive Jewish teachings and Israeli cultural activities. The quality education we provide is creative and unique, enabling the development of each child's full potential in a true partnership between the children, their parents, their teachers, and their community.