On May 29th, Leo Baeck staff and volunteers assembled 20 packages of food and hosted a Ramadan meal for families at Leo Baeck's Ben Yehuda Afterschool Center.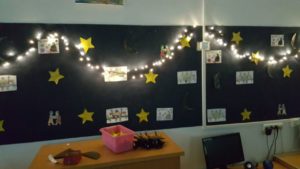 Staff and volunteers raised funds from individual donors and local business, collected food and delivered food packages to Muslim, Jewish and Christian families in the area.  The children also helped to pack the food, decorated the Center for the holiday, and hosted a meal at their "home away from home."
The staff did a wonderful job making sure that my family is able to celebrate the holiday. They take excellent care of our children throughout the year and have now made this additional effort. It was a joy to experience such a nice event at the Center."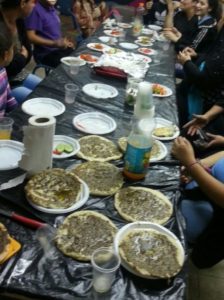 Thirty children are referred to the Ben Yehuda Afterschool Center by the Department of Welfare each year, and there are many needy families who were delighted to receive the food prior to the start of Ramadan. The holiday program at the Center was also a wonderful opportunity to bring the children and their parents together for an enjoyable event.
Parents and children alike were delighted with the food donations and holiday celebration, and greatly appreciated the effort involved.
The event was coordinated by staff members Fiffa Deek and Jumna Kusaini, and Leo Baeck Afterschool Program Coordinator Yafit Markovitz.