Summer break has ended and school has begun! 
Guest blogger: Paaz, Grade 6, Leo Baeck Elementary School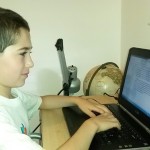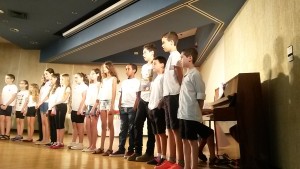 On the first day of school, we met our new teacher (or for some classes, the same teacher as last year) and our friends again after the long vacation. As is expected every year, the teacher asked how we spent our summer break: some students went to summer camps, some traveled abroad, some went to Eilat, some went every day to a difference place, and others were at home most of the time.
The whole school gathered in the auditorium in honor of the new school year. Luli, our principal, greeted the students and teachers, and introduced the school staff. We sang a few songs and the teachers read songs, poems and literary passages to us. While we were singing, the new 1st graders entered the auditorium and the whole school clapped their hands. The 1st graders were so excited and so was the whole school! They were so small and it reminded me of my first day at school. After they sat in their seats the ceremony continued.
One of the school traditions is a Jewish New Year ceremony organized by the 6th graders. Because the Jewish New Year fell at the beginning of the school year, we didn't have much time to practice our roles. After a lot of hard work we were ready. The 1st graders surprised us all with a song at the beginning of the ceremony (they were very brave singing in front of hundreds of students). The ceremony went well: we sang songs, we read out passages, and there was even a small play.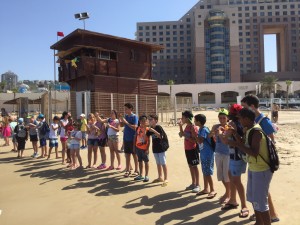 On the day before the Sukkot vacation, the 6th grade met at the beach to do "Tashlich". "Tashlich" is a Jewish ritual that symbolizes casting away our sins by throwing bread crumbs or other similar objects into water. We wrote on stones a few things about ourselves that we would like keep and we blew bubbles towards the sea to blow away our sins. During this special event we also had a music activity with Boaz, our music teacher.
This month was full with Jewish holidays and there were only a few school days. I wish you all Shana Tova!!!