A Garage Sale, organized by Leo Baeck High School students, took place on November 25, 2015, in the school lobby. 
Hundreds of students and staff joined in the fun for a good cause by purchasing books, toys, clothing,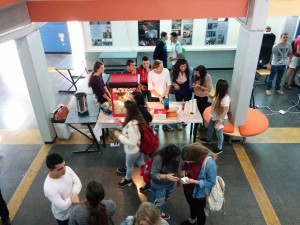 jewelry, paintings, knickknacks, kitchen ware, and food donated by the Leo Baeck community. Over NIS 1,700 were raised in the happening, funds that will be used to purchase bus tickets for needy Leo Baeck students.